Services
The Cutaway Company produces commissioned, all-new high-definition full-color cutaways direct to the aerospace industry and aerospace publishers.
From complete airframe cutaways and systems details through to conceptual designs and even historic aircraft to reaffirm your aerospace lineage, our cutaways can be used from screensaver, webpage and posters sizes, all the way up to high res. 14m (45ft) wide and above, for exhibition stands, classrooms and even billboards!
Utilized across several divisions and the lifetime of a program, cutaways provide cost effective support material for:
• Marketing
• Sales
• Branding
• Business development
• Web presence
• Customer briefings
• Training – both employee and customer
• Internal development briefings and design reviews
• Customer support
• Supplier briefings
• PR and Media images
• Trade show and company displays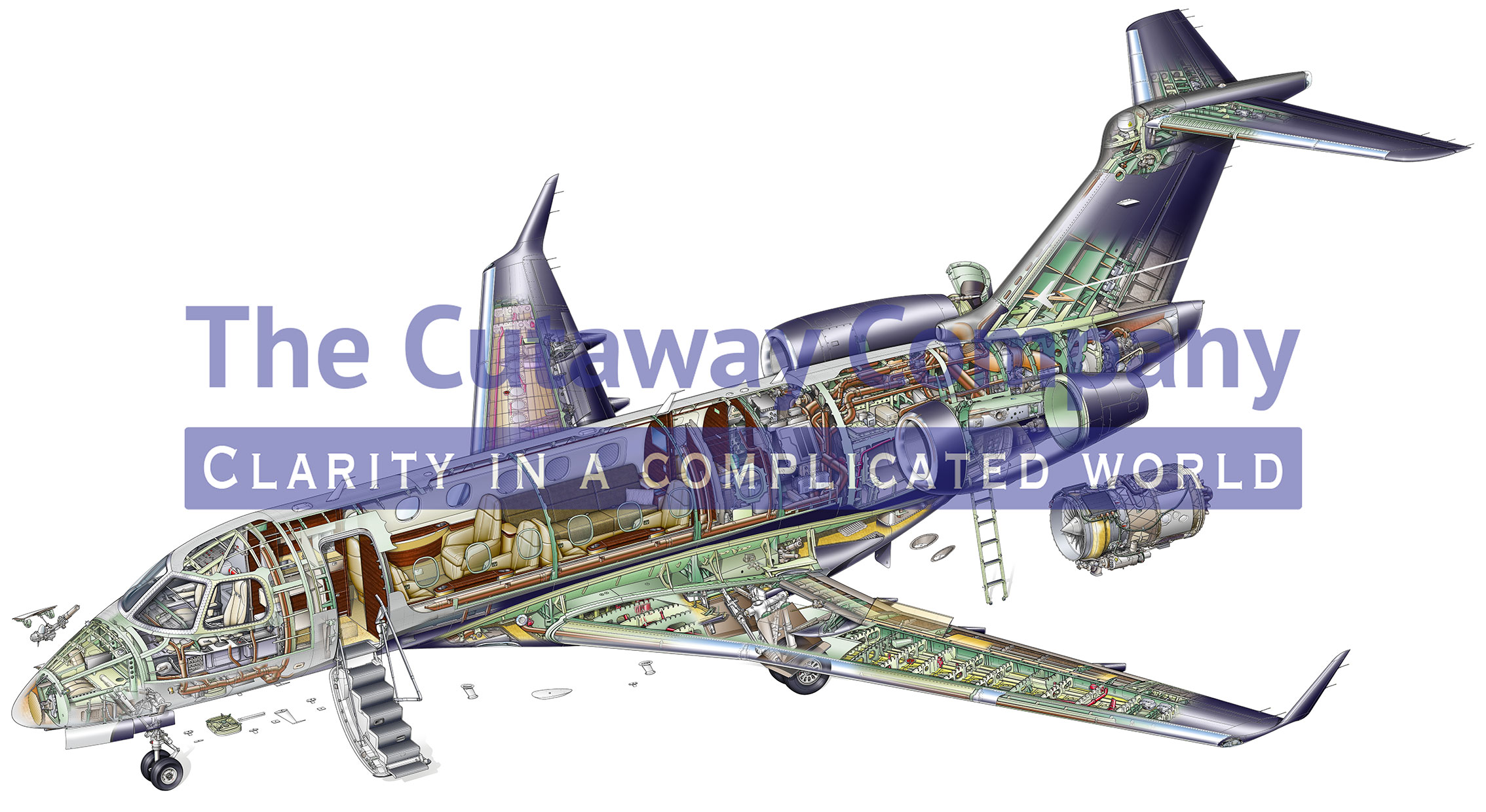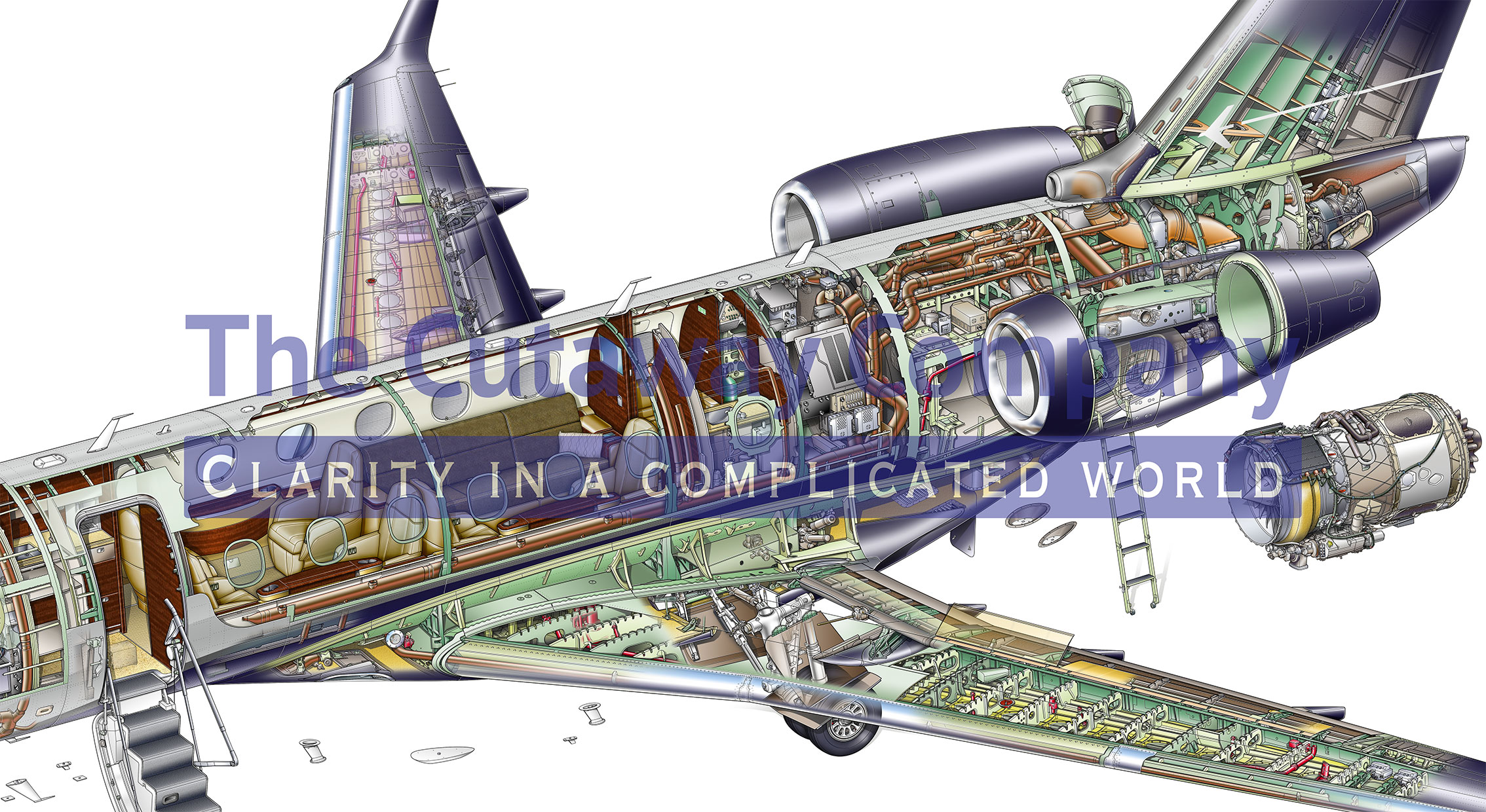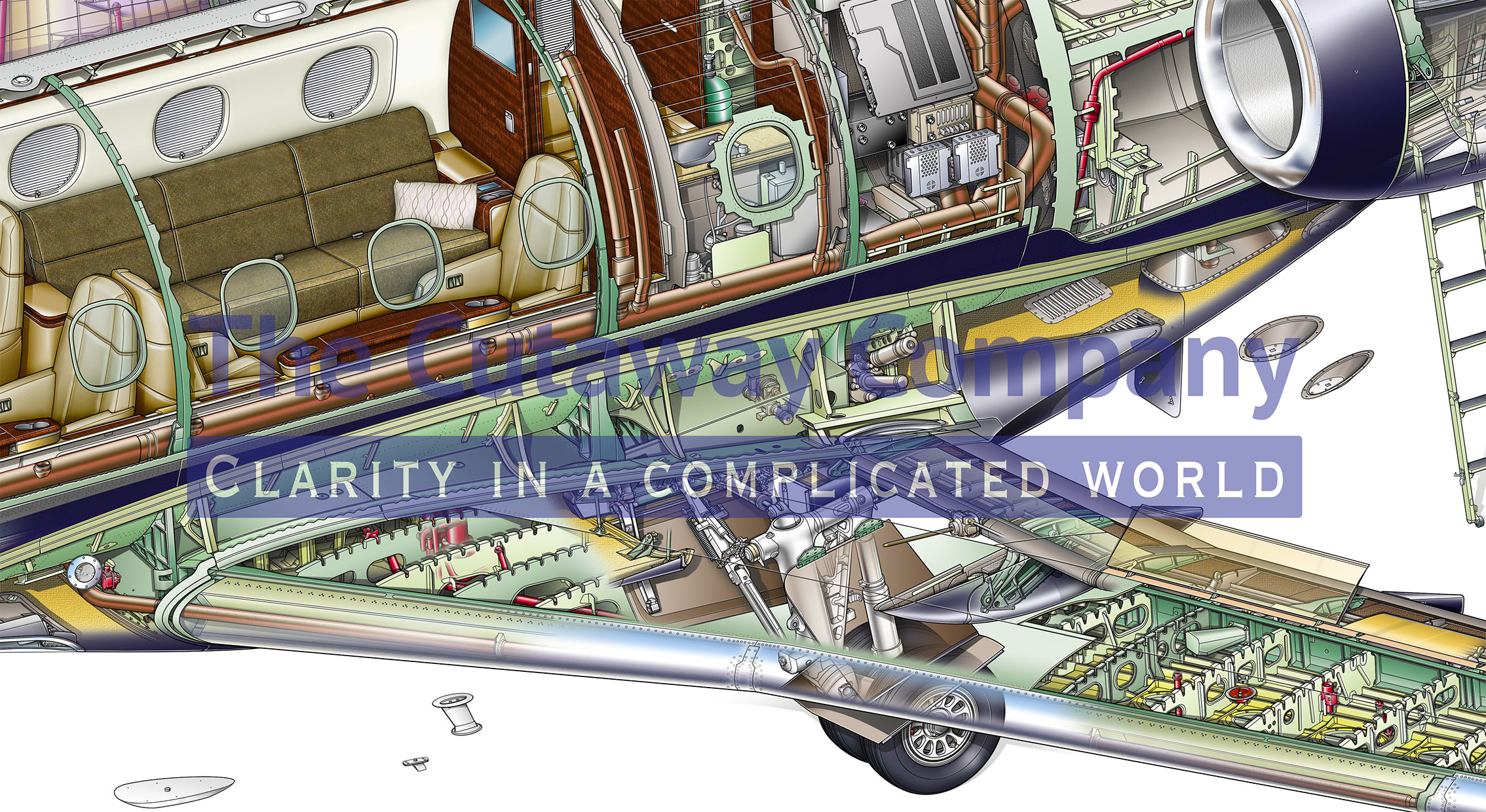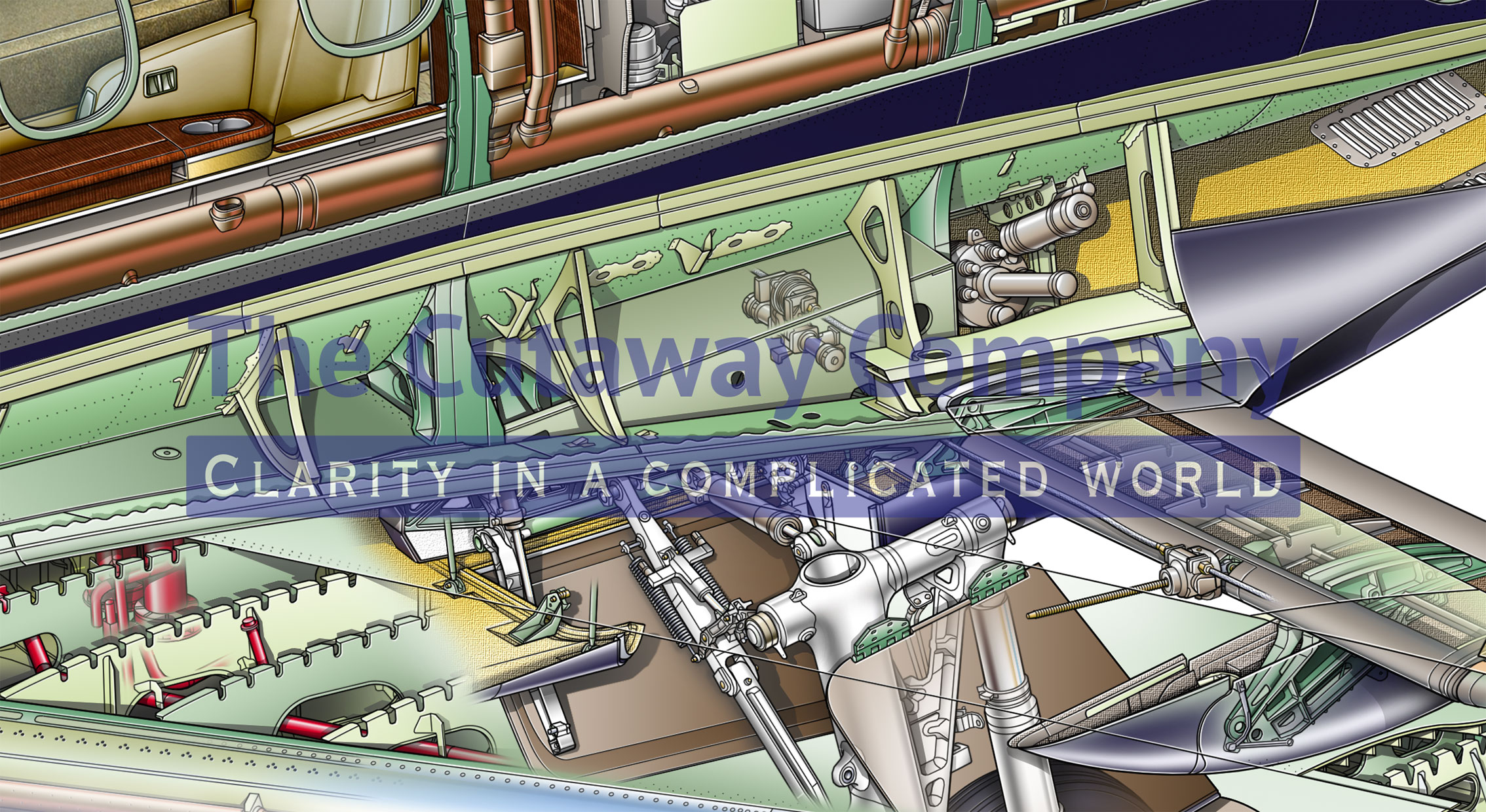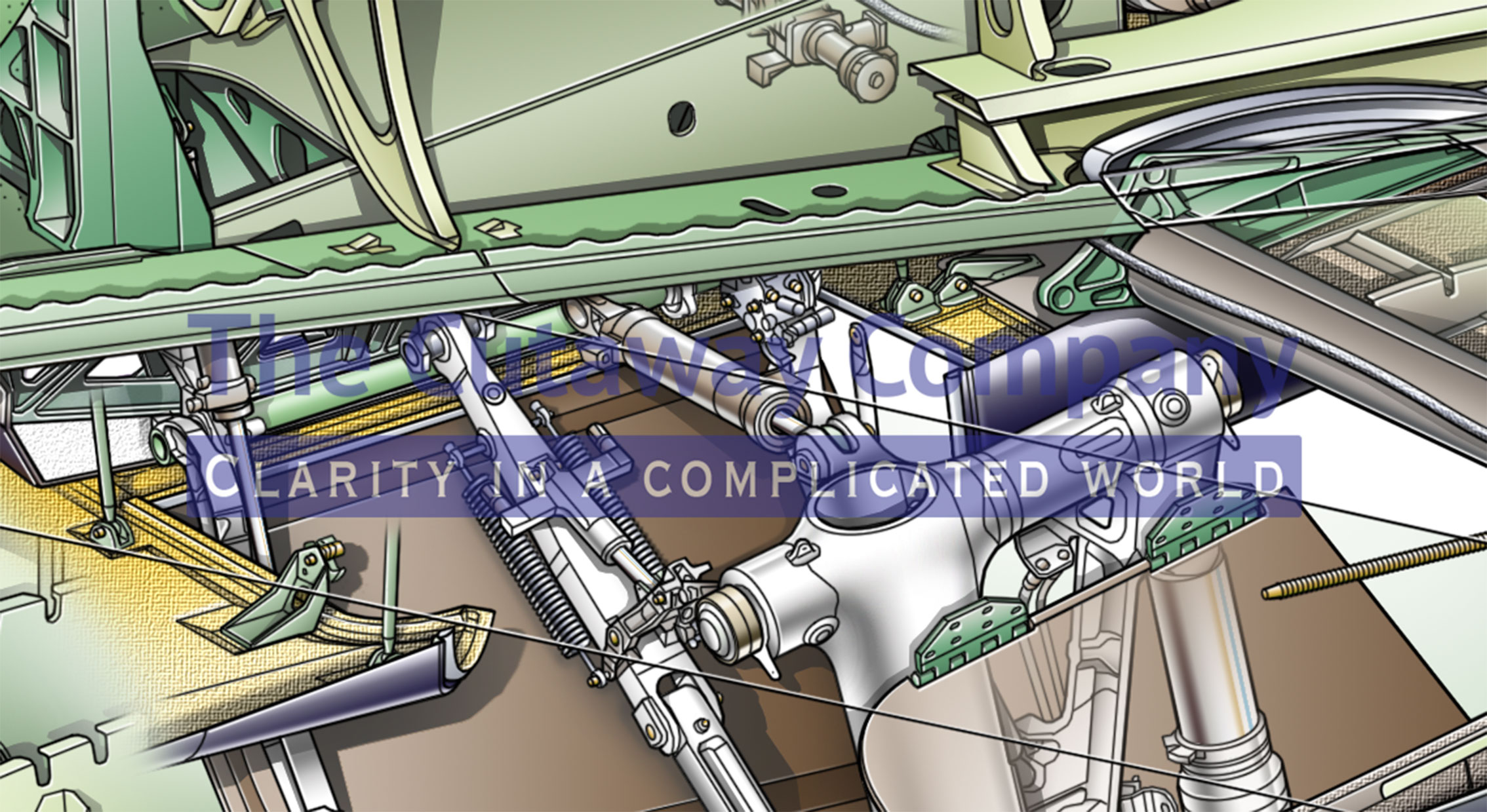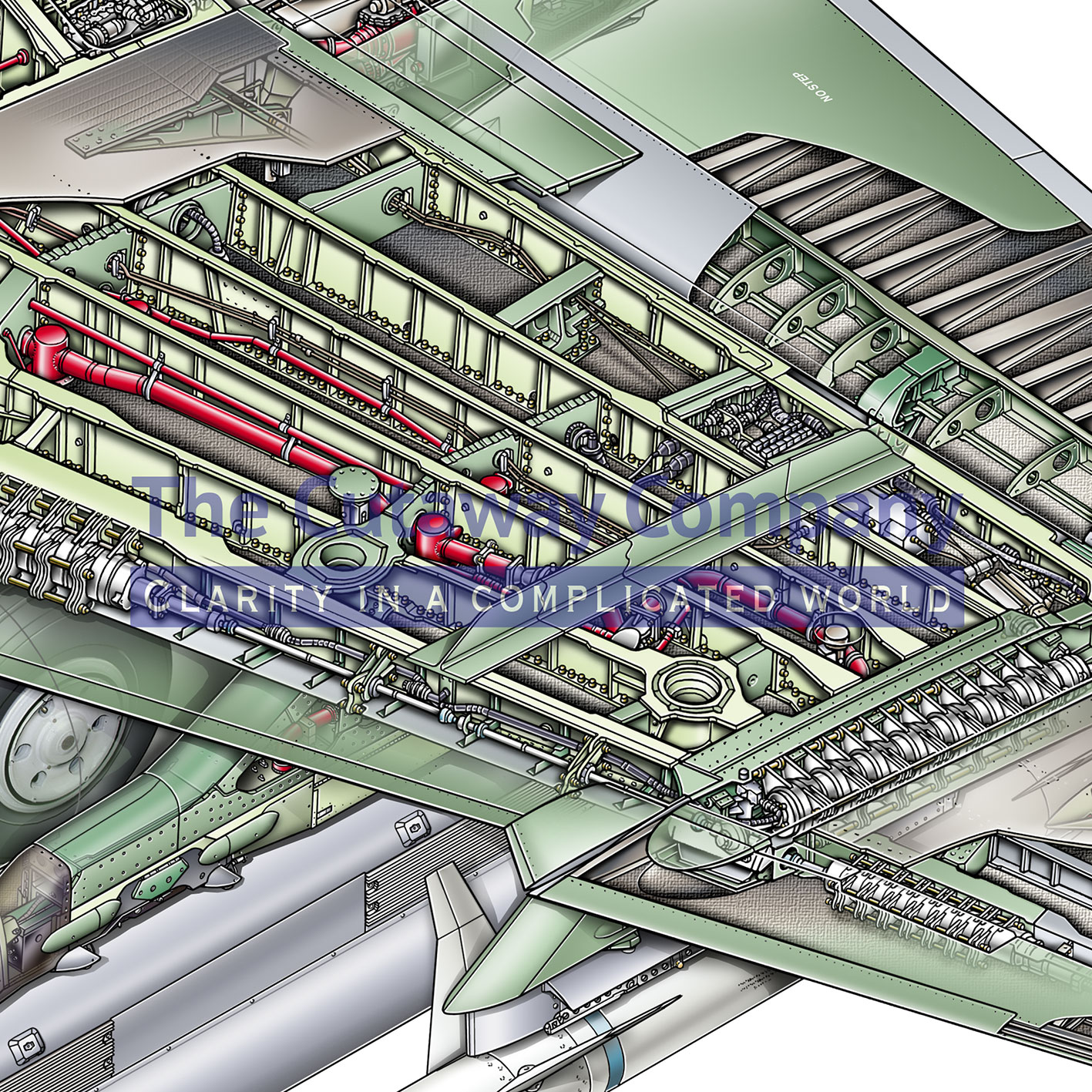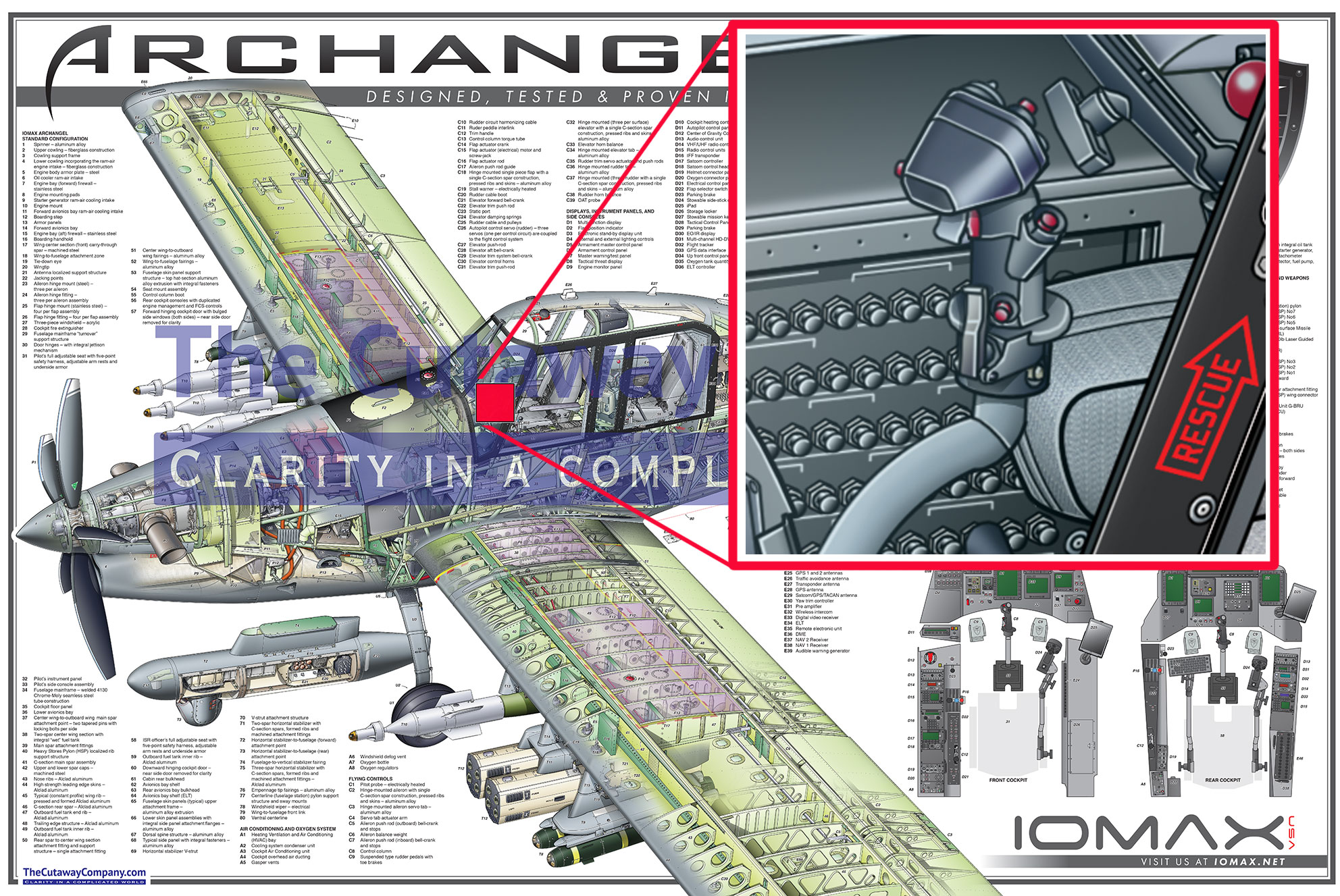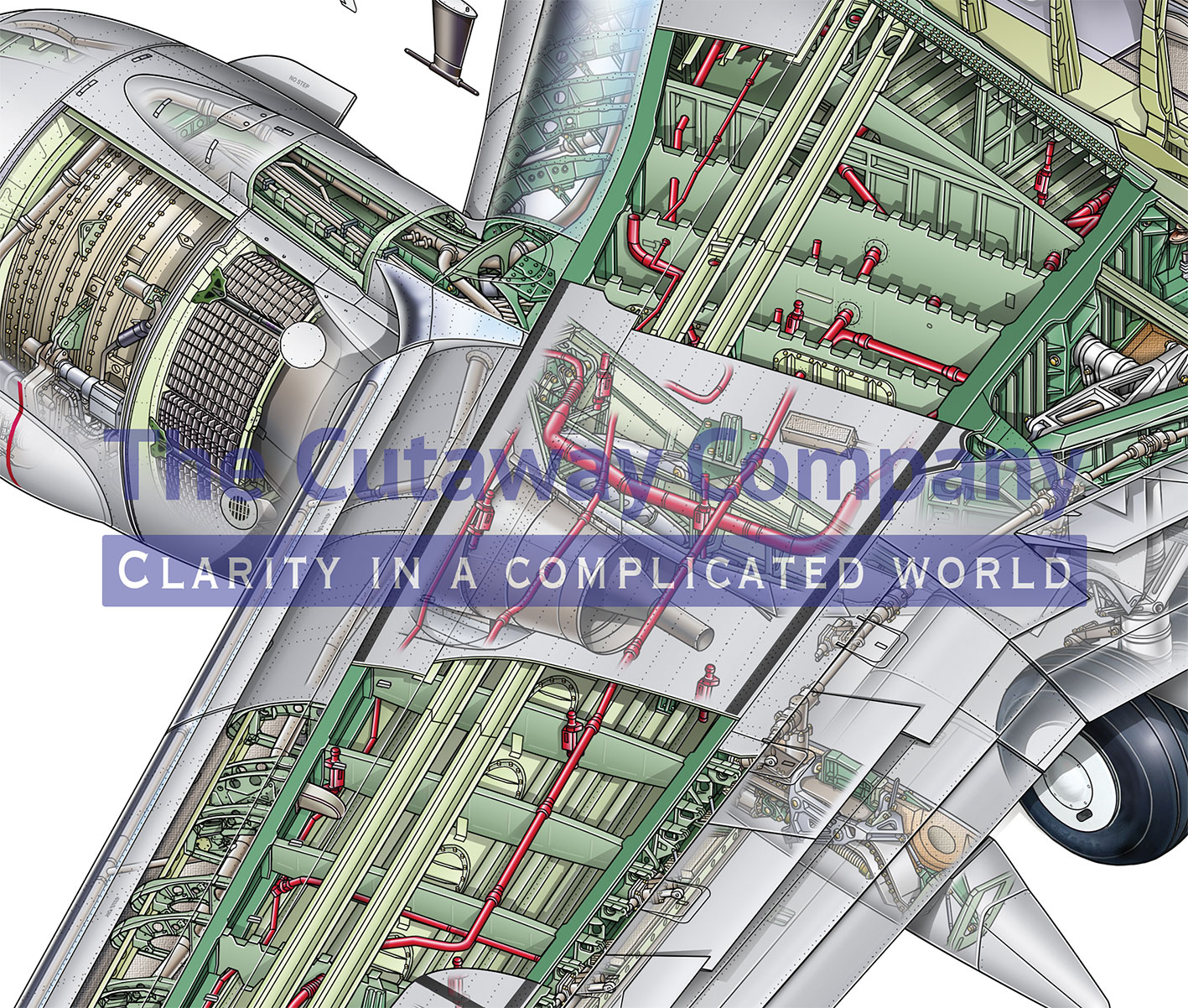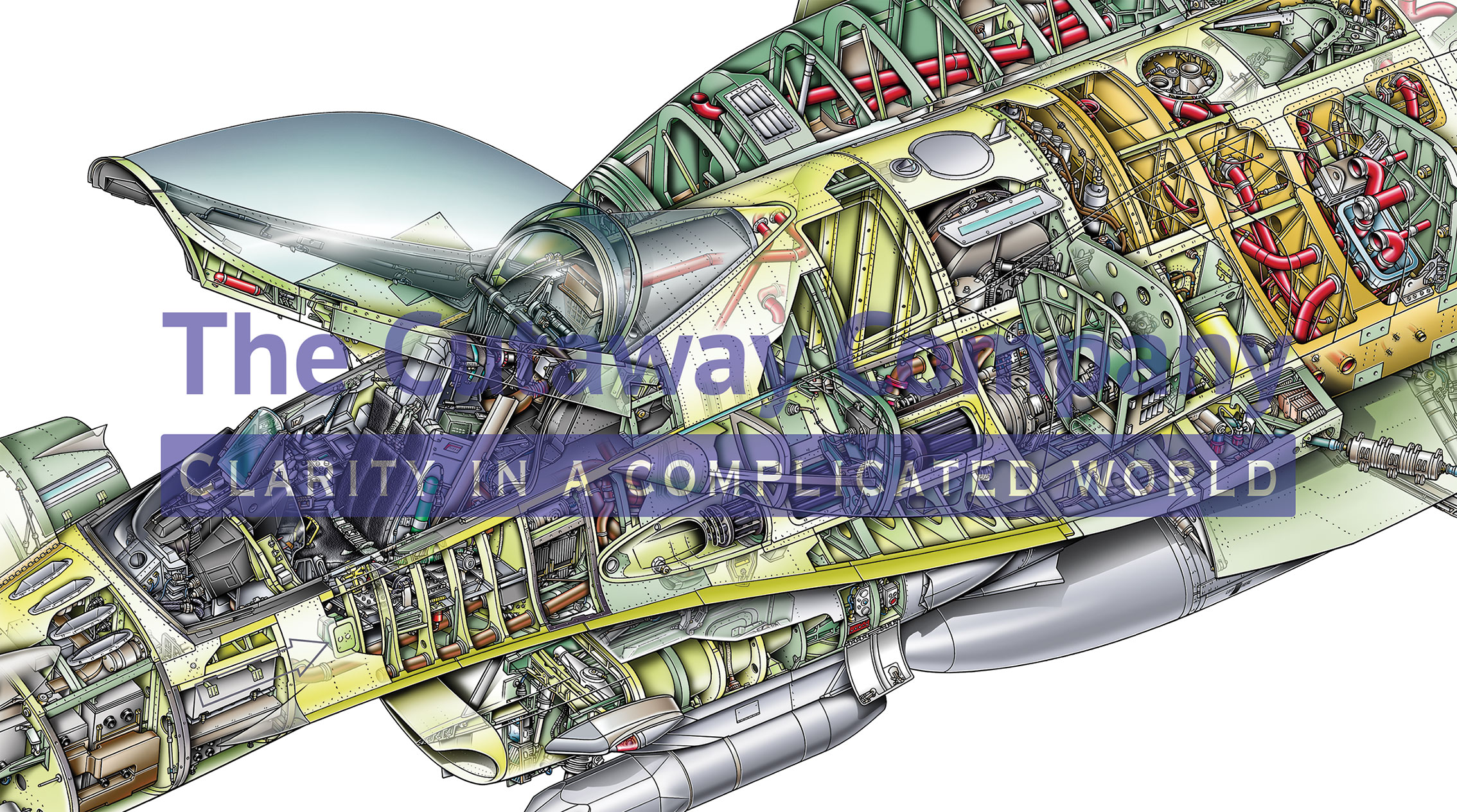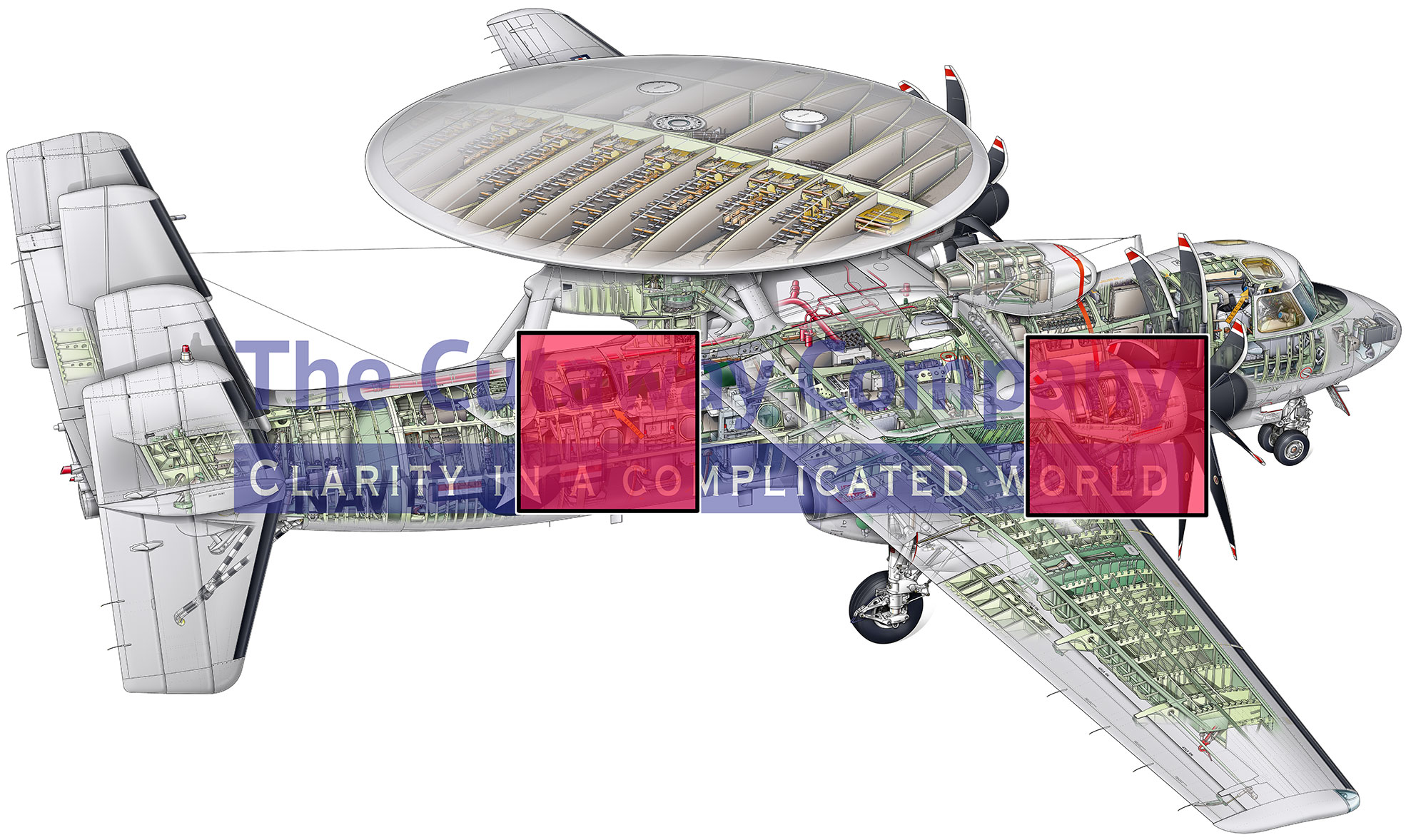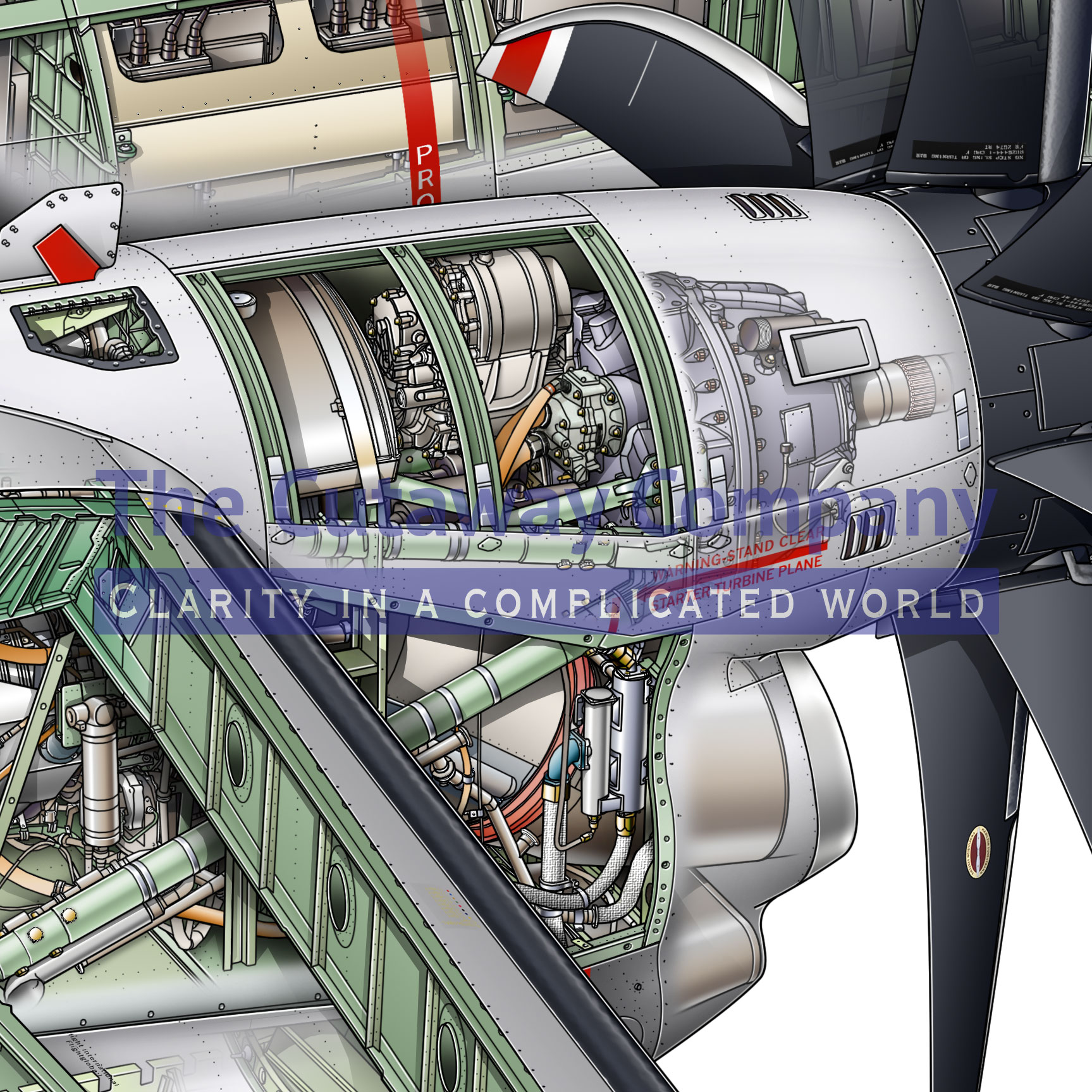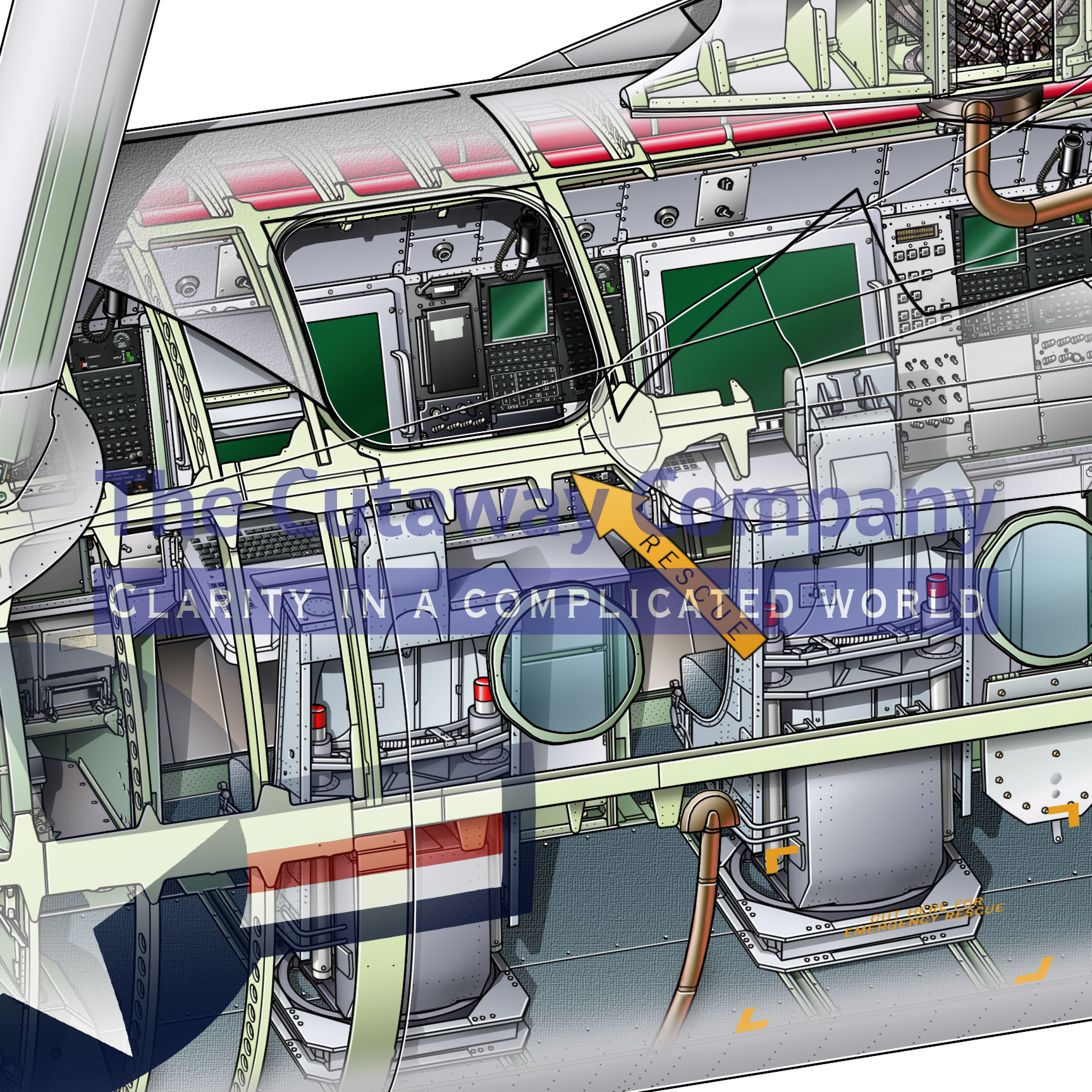 ---
In addition to standard cutaway services, we also offer:
• High-res. exterior views of the cutaway, which we call the "Big Reveal" – which can carry the markings of your demonstrator aircraft or launch customer etc., – to assist in marketing and business development programs.
• Sanitized versions of your cutaways – while most cutaways are produced within appropriate TAA and ITAR compliance, NDA's, proprietary information and confidentially agreements of the company and country of origin, we can provide a "sanitized" version of your cutaway, which allows you to use the "complete" cutaway for internal, engineering and customer briefings etc., and the "sanitized" version for public release purposes.
• Upgrades (to an existing first cutaway) to keep pace with program developments – equipment, engines, interiors, etc.
• One-off modifications for specialized and experimental projects, internal or customer presentations – dedicated equipment fit or markings for a specific customer, potential client or launch events, etc.
If you're interested in commissioning a cutaway for your business, or wish to discuss details, we're happy to answer any questions you have.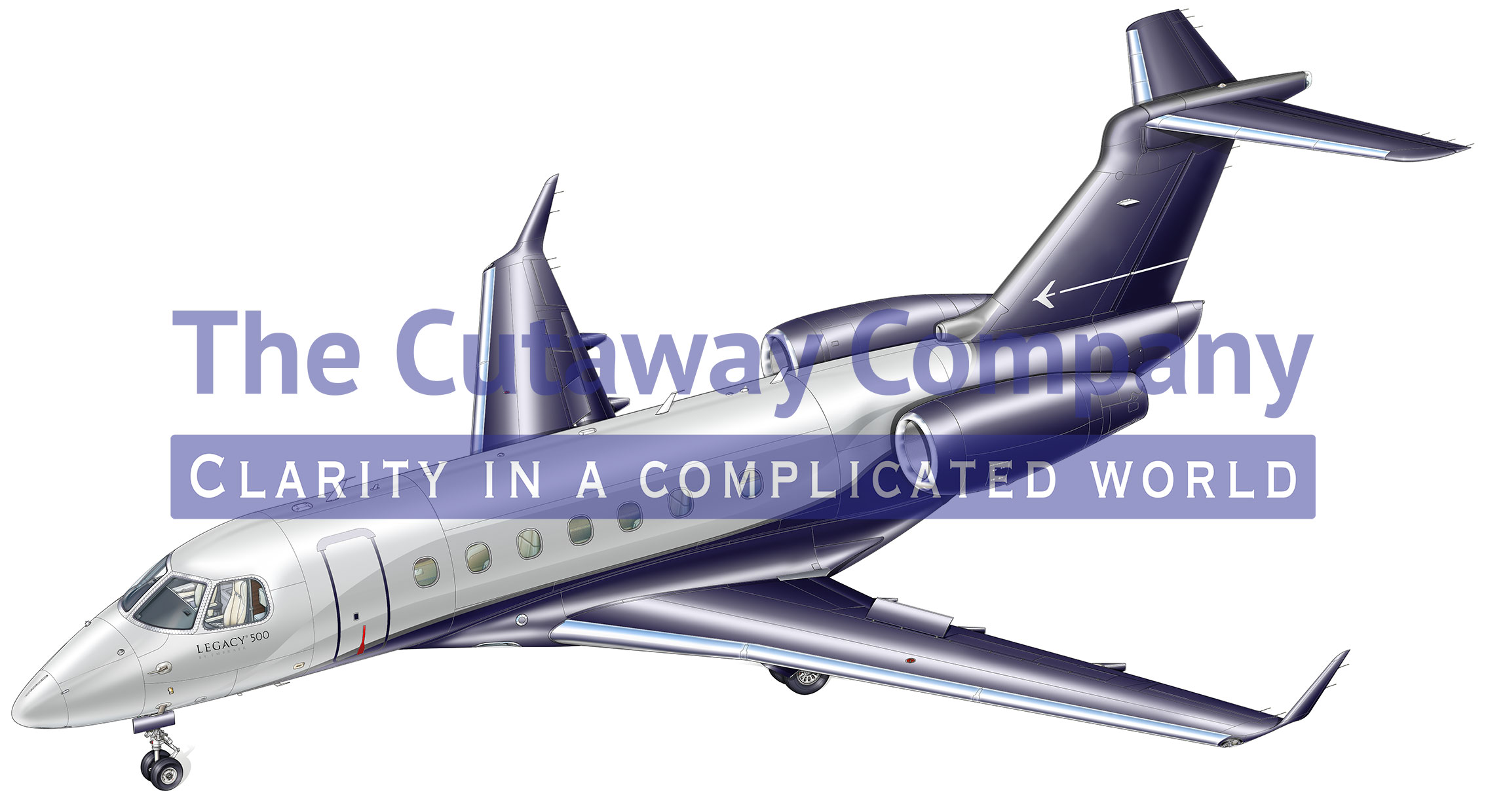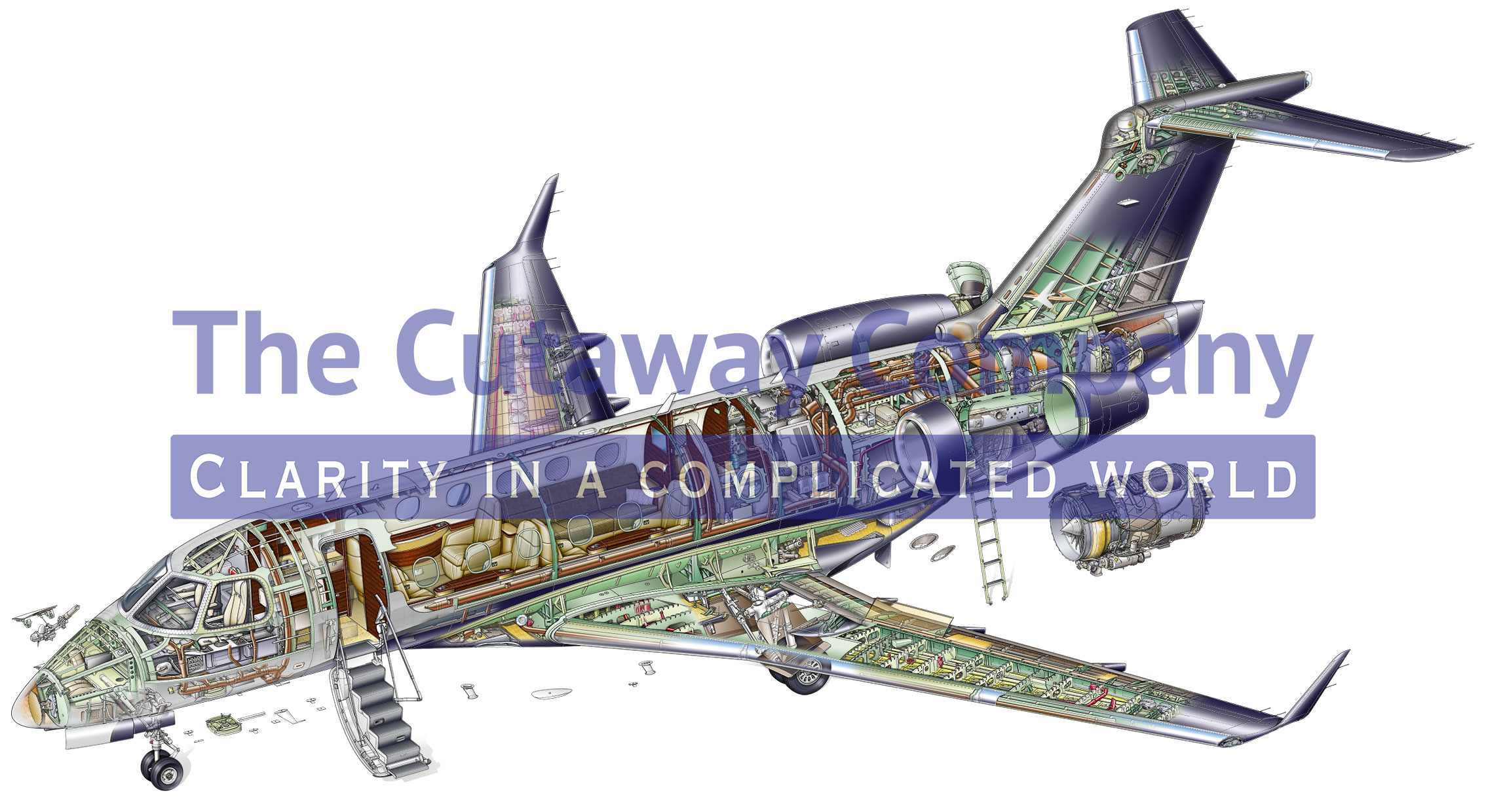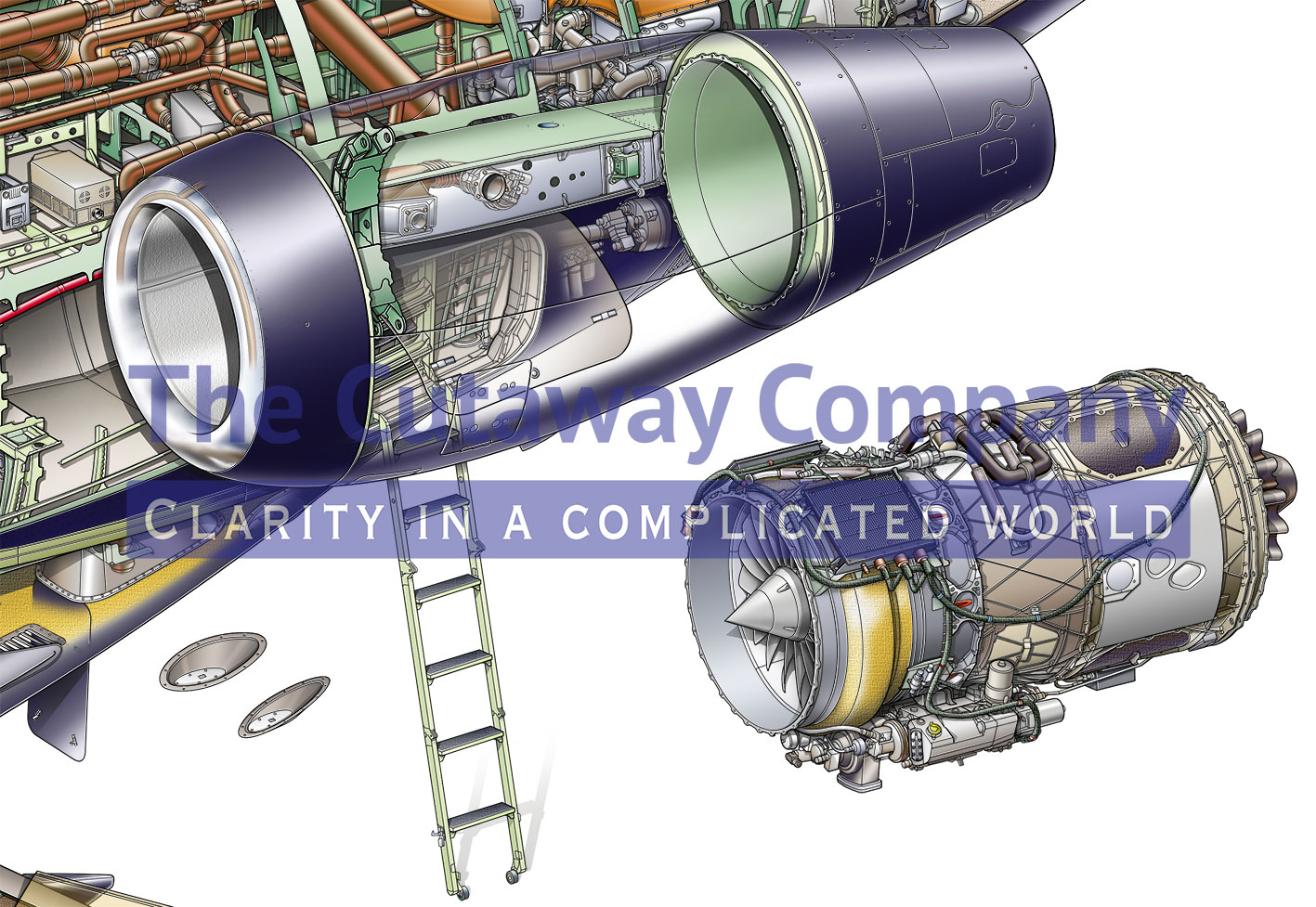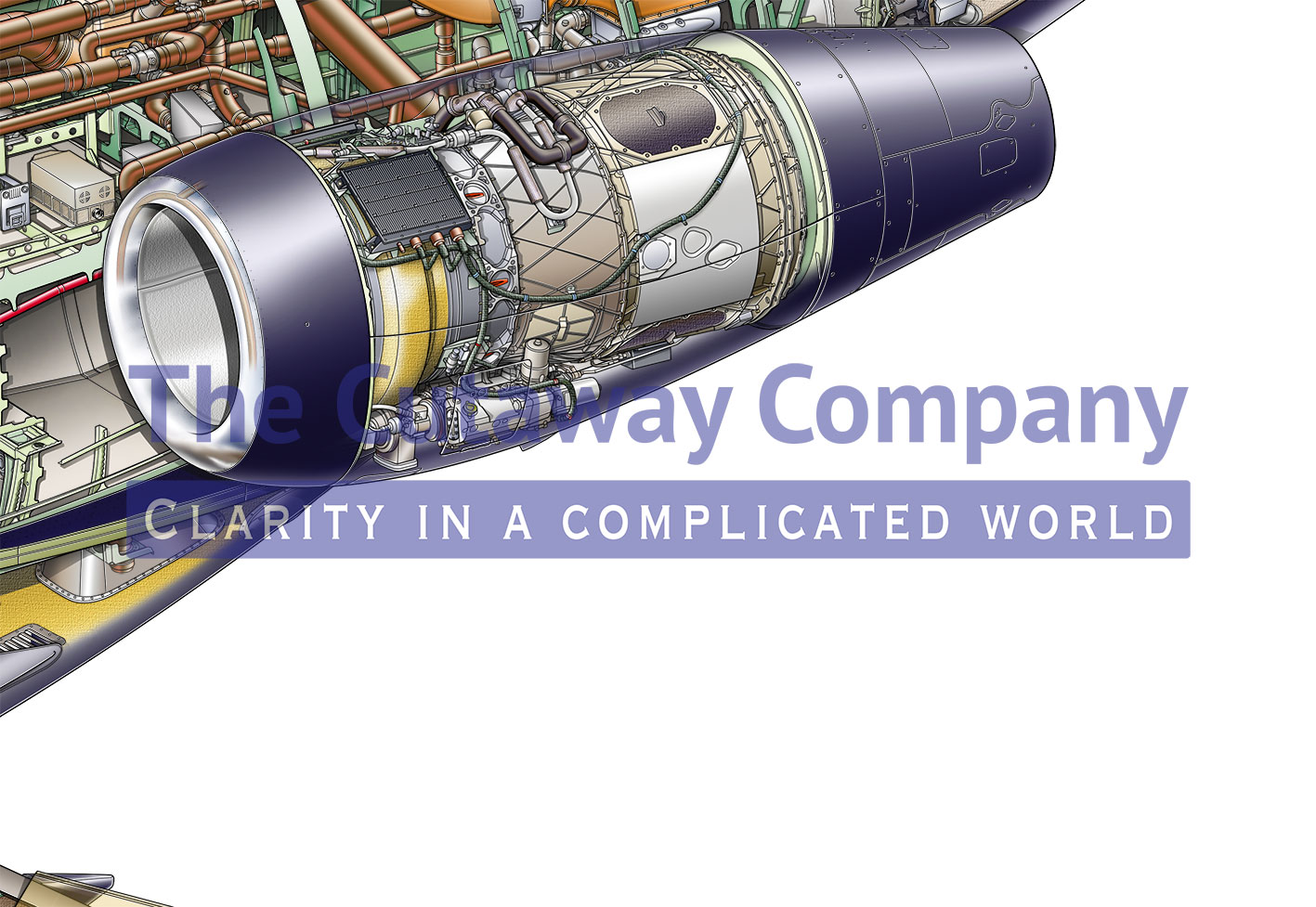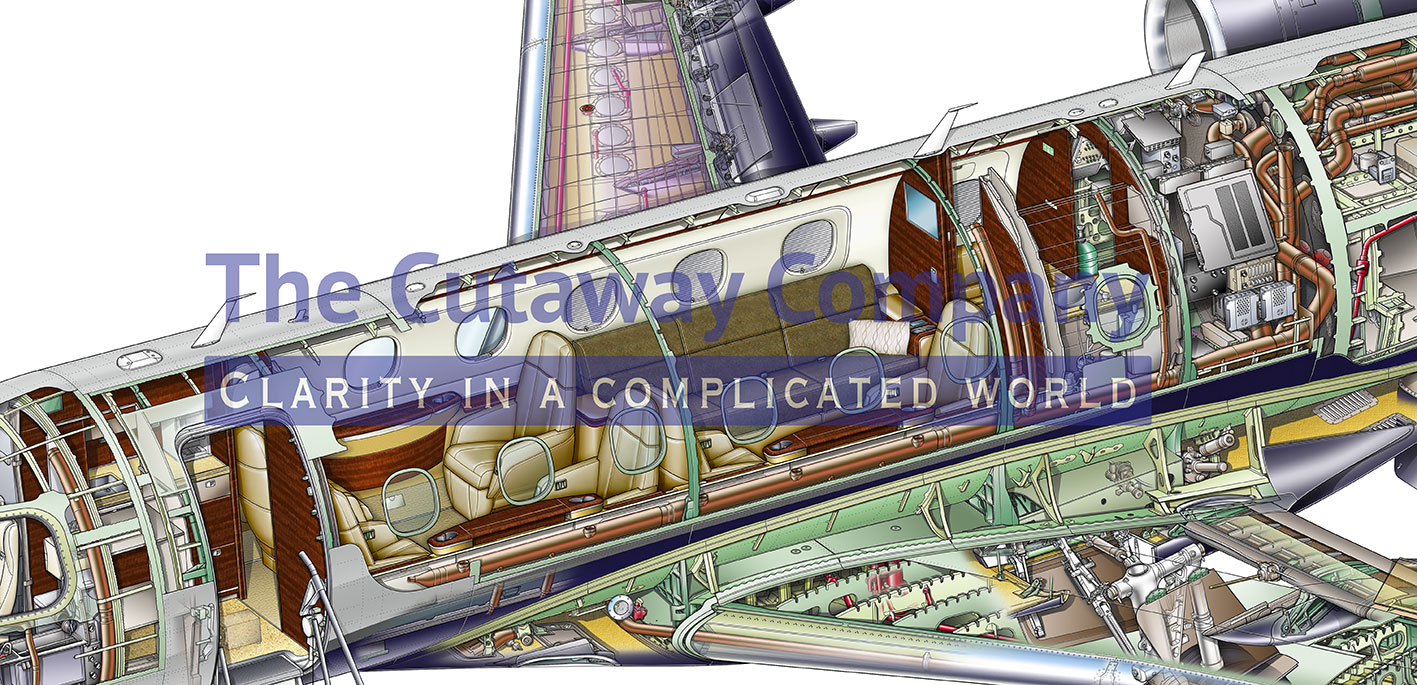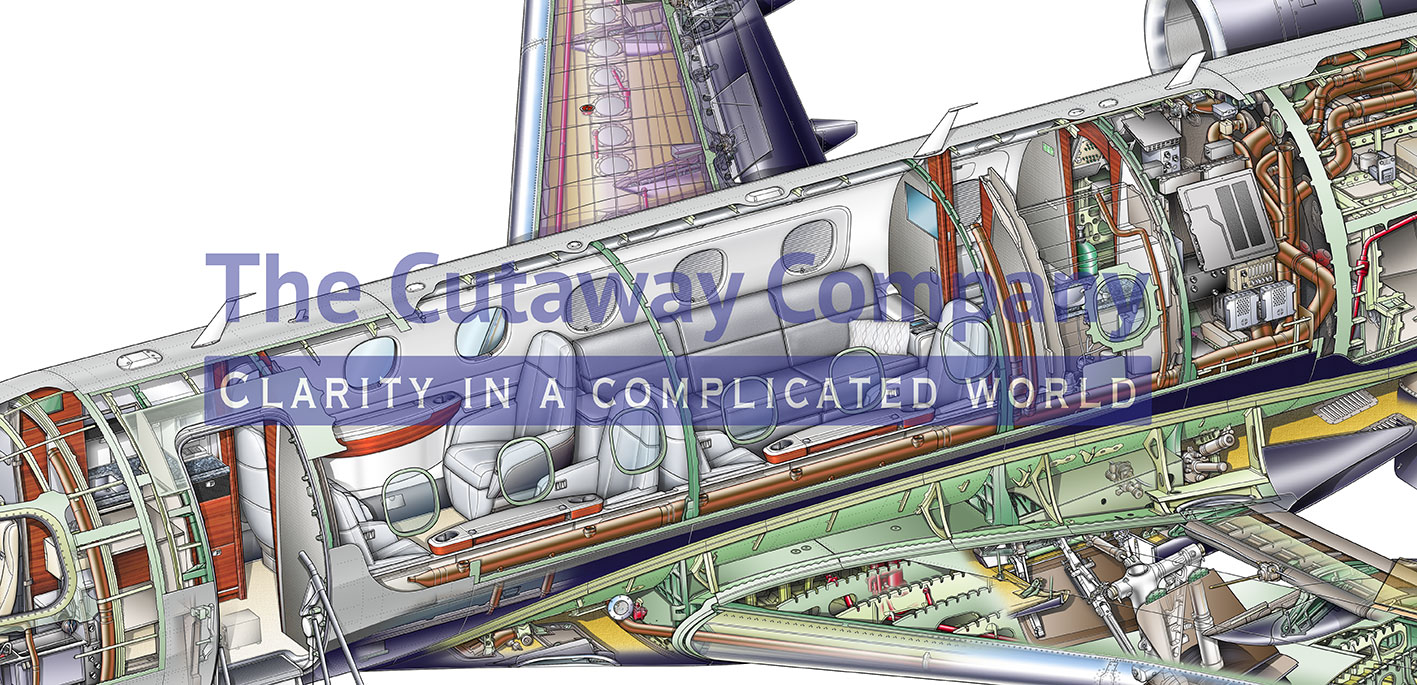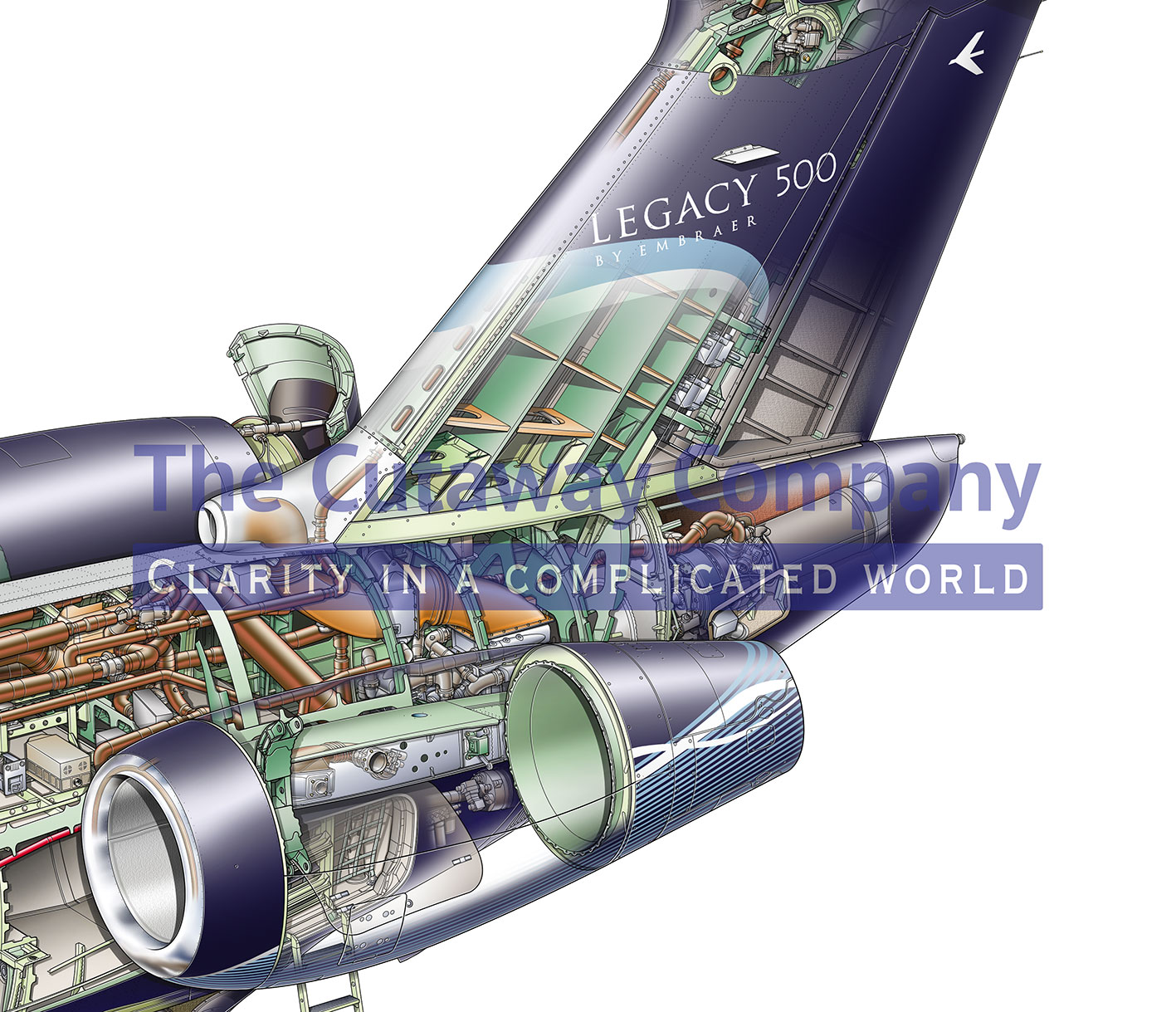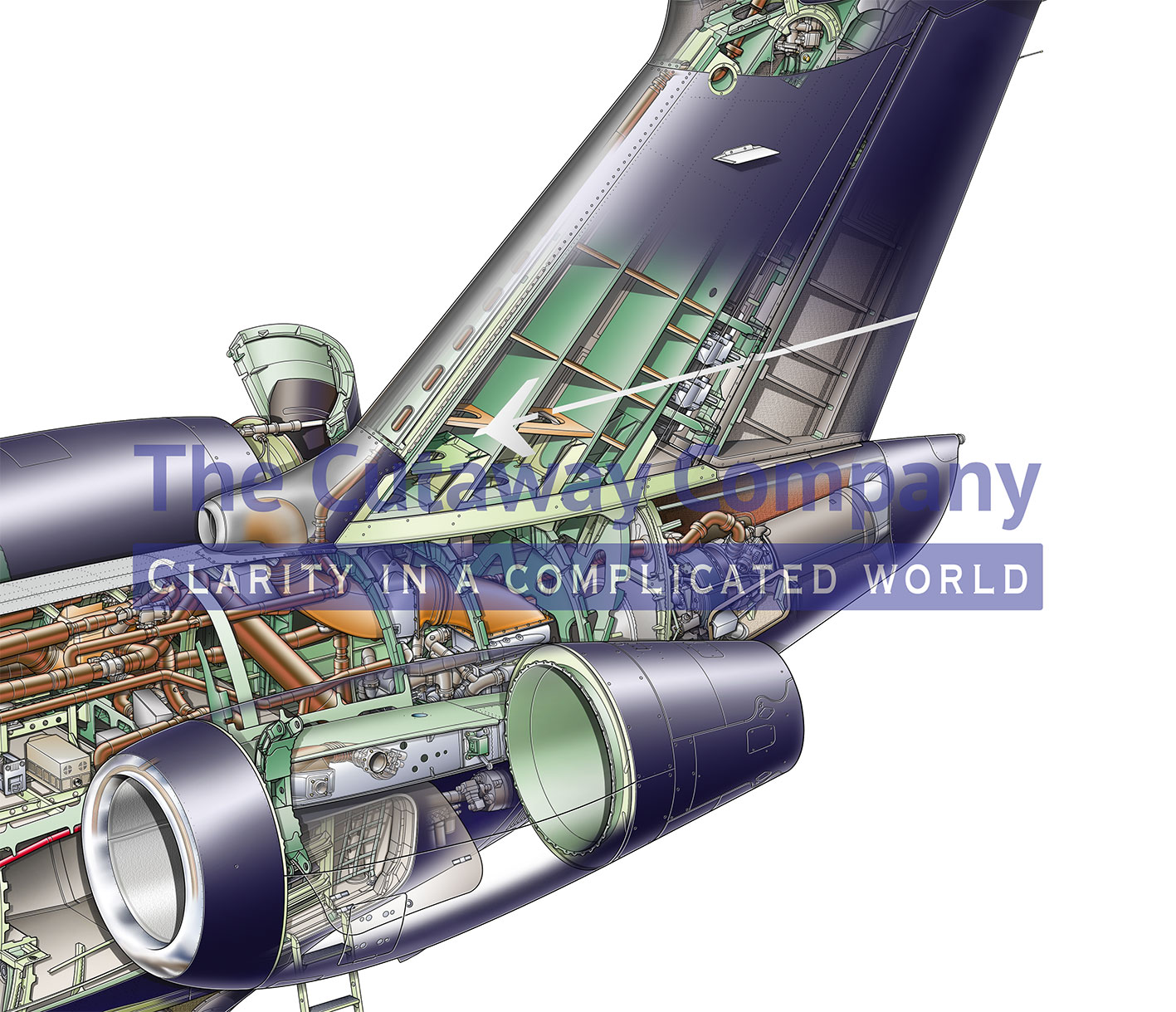 ---
Conceptual cutaway images.
Here at The Cutaway Company we receive a wide range of cutaway requests from customers, some of which allow us to explore new and interesting possibilities.
In 2014 Kaiser Aluminum came to us with an unusual request. Initially they needed a small generic cutaway of an airliner for use in their brochures, in order to allow them to identify specific areas of interest for business development and sales meetings.
In response to this request we developed a custom airliner airframe, depicting materials, manufacturing techniques and assemblies found across the whole aerospace industry. Every fuselage zone in the cutaway incorporated different frame sections and construction methods (top-hat, Z, C-section, machined, etc.), while the wing carried ribs of diffing types and construction (pressed, machined, Warren-truss, etc.) In short, we designed a complete airliner airframe for Kaiser Aluminum, from nose to tail, and at such high resolution, that some sections were printed so large, that the complete cutaway would have been over 23m (75ft) wide, while still remaining sharp!
This product has allowed Kaiser Aluminum to utilize the cutaways in all aspects of their aerospace marketing and sales campaigns, including their webpage, posters, exhibition stands and even their airshow chalets.
Visit the Kaiser Aluminum Website
Case Study – Kaiser Aluminium